JOHOR BAHRU – The action of four foreign women sitting on a ledge outside the windows of an apartment has attracted the attention of netizens.
The video of the inappropriate feat of the women believed to be Filipinos went viral in the social media since yesterday.
The 29-seconds video was recorded in the parking lot of the apartment and the incident is believed to take place on the sixth floor of the building at Jalan Seri Stulang, Taman Bayu Puteri near Masai, Johor.
Most of the netizens expressed their uneasiness and dissatisfaction as the action was not a local norm.
Moreover, sitting on the ledge of the building could trigger unwanted incidences.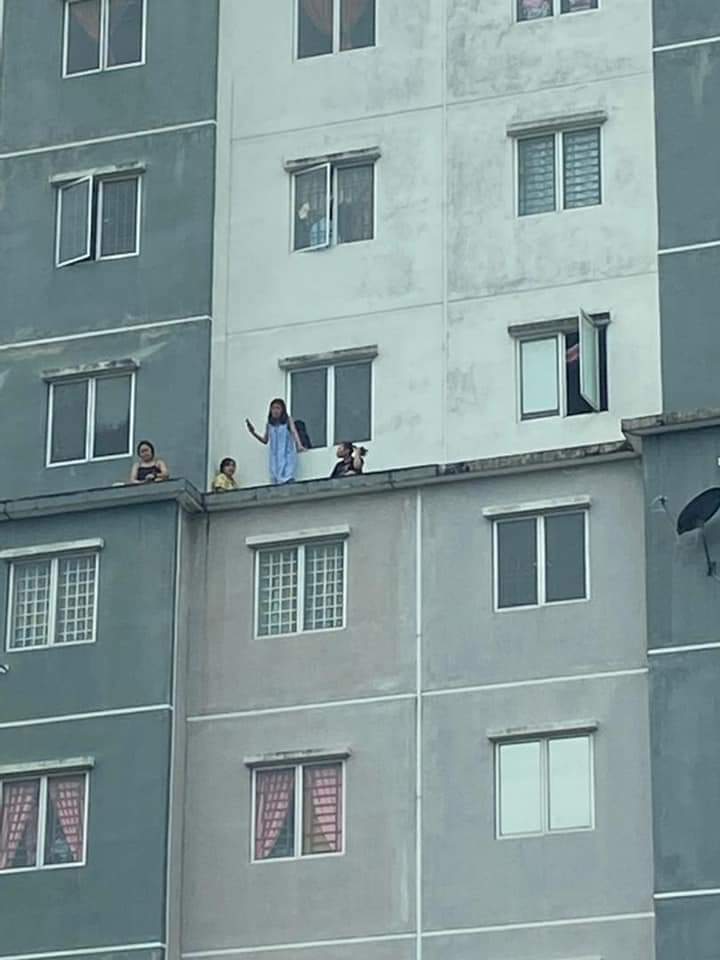 "Anything could go wrong and make things difficult for our frontliners," said a netizen.
Meanwhile another reprimanded the women saying, "Can you please not trouble our frontliners?"
According to the Johor South District Police Chief, ACP Mohd Padzil Mohd Zain, the police would issue a statement on the incident after conducting an investigation. –MalaysiaGazette