GEORGE TOWN – Three individuals, including the special aide to a Penang Exco have been remanded for four days to assist into investigation on false claims of programme involving hawkers amounting to a corruption value of over RM80,000.
The remand order was issued by Magistrate R. Manomani at the Magistrate Court from today (9 Feb) until 12 February.
The investigation on the 42-years-old special aide and two other individuals was carried out under Section 18 of the Malaysian Anti-Corruption Commission (MACC) Act 2009.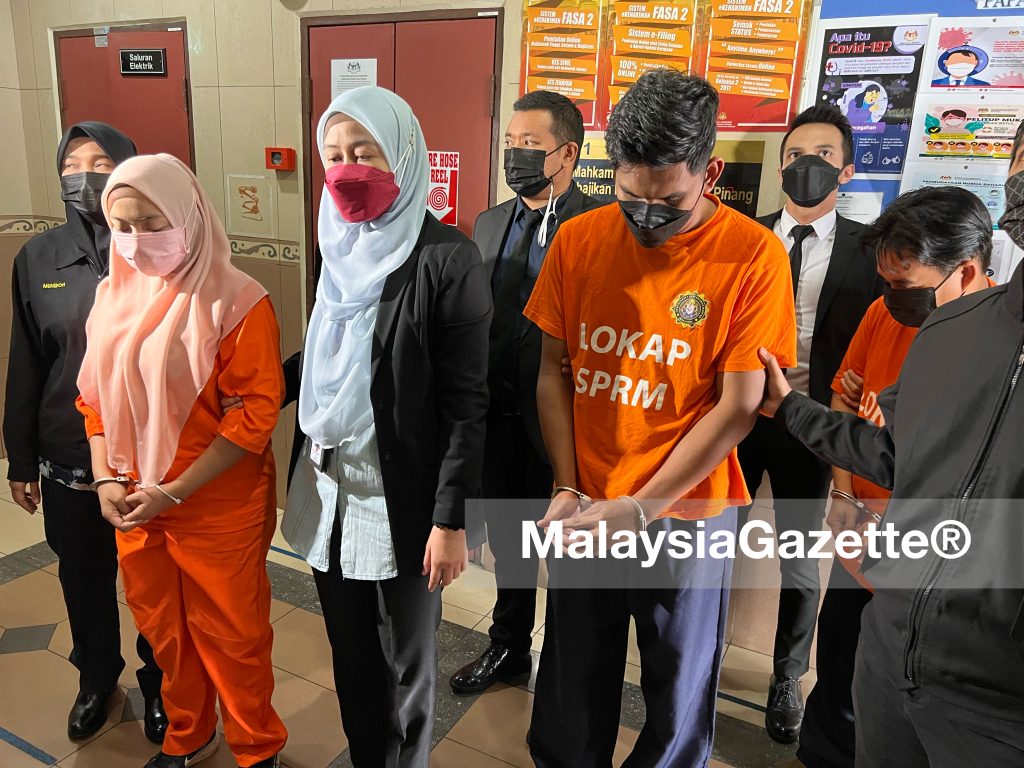 MalaysiaGazette was told that all individuals, including the special aide of the Exco were believed to have presented fake information on the supply of equipment involving six companies when the programme scheduled in 2020 was not carried out.
Earlier, the three individuals including arrived at the George Town Magistrate Court at 10.15am in MACC lockup attire.
Meanwhile, M. Puveneswaran, the lawyer representing the personal aide said that the man said that he is still receiving payment as a special aide to date.
Yesterday, the Penang MACC arrested six individuals suspected to have made false claims over a programme involving hawkers amounting to RM80,000.
The three men and three women aged between 25 and 50 years-old were arrested at the MACC Penang office yesterday.
However, three individuals were released with MACC bail within 24 hours.
Meanwhile, the Penang MACC Director, Lim Bee Kean verified the arrest and investigation. -MalaysiaGazette