GEORGE TOWN – There were 46 cases of people attempting suicide by jumping off the Penang Bridge from 2019 until 24 May 2022.
In average, since 2019 until last year (2021), there were 11 cases of suicide attempts on that bridge.
The Penang Fire and Rescue Department Director, Saadon Mokhtar said, from that amount, 27 cases ended tragically with death while the remaining cases were rescued.
However, based on the statistics, year 2022 recorded the highest cases with 15 incidents from January until 24 May, showing a sharp increment compared to the previous years.
"Based on the record, May this year recorded the highest number of cases with eight cases and four of them were reported dead.
"Throughout 2019, there were only 13 cases on that bridge and it was followed by nine cases in 2020 and 2021.
"On the status of the victims, 33 victims were male while 13 were female," he said when met by MalaysiaGazette at his office in Batu Kawan yesterday.
When asked to comment on the constraints faced by the Fire and Rescue Department in the search and rescue mission of the victims who jumped off the Penang Bridge, Saadon said that they faced many challenges especially those involving logistics and weather.
"The team only uses aluminium boats during the search operation and our search is limited due to our logistics capability.
"However, we collaborate with other agencies such as Malaysia Maritime Enforcement Agency (MMEA), and the Police Marine Team to conduct search operations.
"We will divide our search sectors according to the ability and capability of the agency's logistics," he said.
On a relevant development, Saadon advised those suffering from emotional stress or depression to contact relevant parties to seek solution and not choose to end their lives.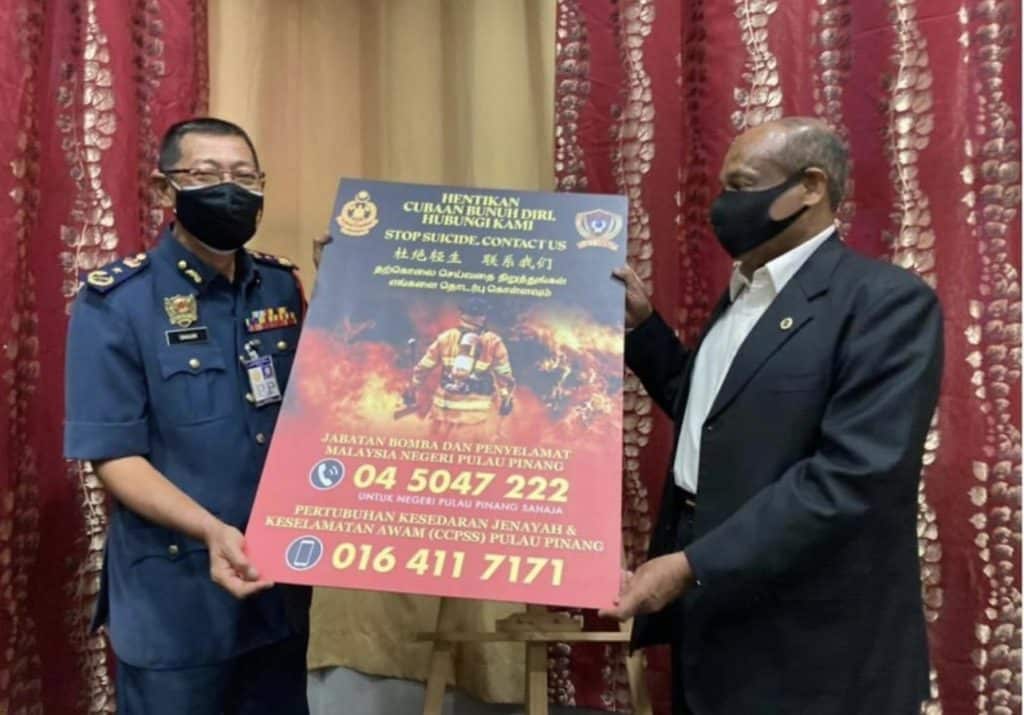 He said, his team has forced a cooperation with the Penang Crime Consciousness & Public Safety Society (CCPSS) chaired by Datuk Mohamad Anil Shah Abdullah to overcome suicide issues.
"The increment of cases drove us to forge a collaboration with CCPSS to help the victims who are suffering from depression to handle those cases.
"We provide counselling and listen to their problems and they need someone they can pour out to.
"We created a joint-counselling unit with CCPSS that is also participated by specialists (counsellors) to provide advice and solve the victims' problems," he said. -MalaysaiGazette