KUANG – The grandfather of the teenager who stole money from a mosque and bathed like a corpse revealed that he asked the committee members of the Al Islahiah Kuang Mosque to lodge police report on his grandson.
When met by MalaysiaGazette, Rosli Sidek, 65, said that he wished to teach his grandson, Daniel Iskandar Mohd Nasir, 19, a lesson so that he could become a useful person in the future.
He also did not wish that other people would experience the similar encounter as what happened to his family due to Daniel's negative attitude.
"Daniel Iskandar is a problematic teenager and I can no longer take care of him due to his aggressive and uncontrollable attitude.
"There is a big possibility and I'm afraid that he could be taking some forbidden substances and becomes an addict, thus, he often acts unexpectedly.
"For example, he stole my money and motorcycle, the umrah savings of his late grandmother, his cousin's handphone, he threatened to hurt his late grandmother and often come home late," he said when interviewed by MalaysiaGazette today.
Rosli also urged the netizens not to blame the committee members of the mosque who brought the theft case of his grandson to the authorities.
He said, there are rules in the country and he hoped that the action would change Daniel Iskandar's attitude.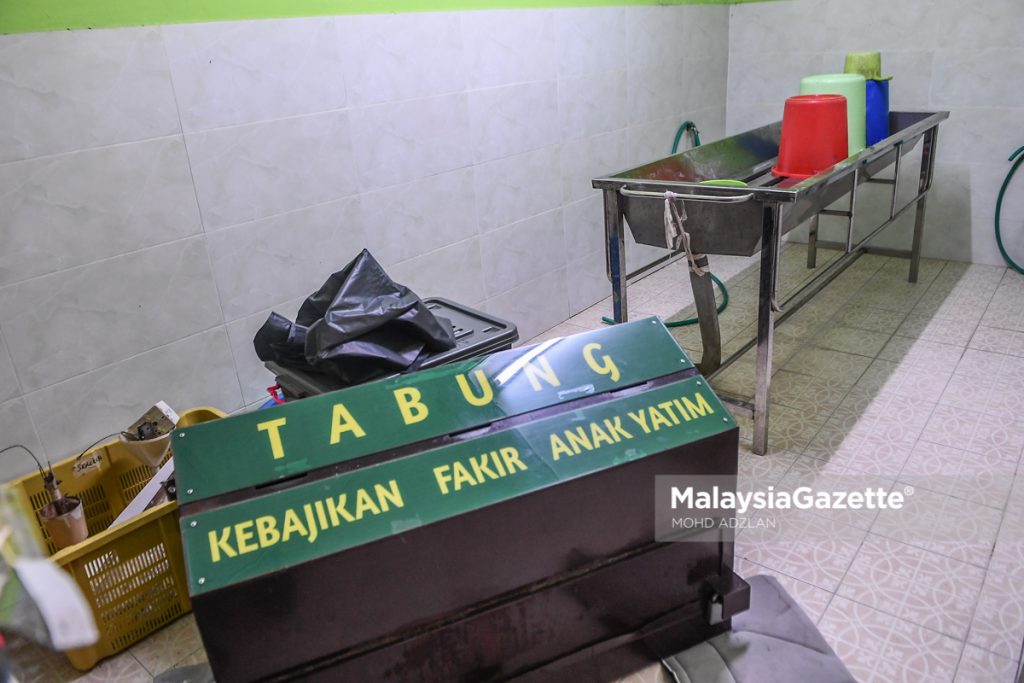 Rosli also confessed that the mosque committee had a discussion with him earlier, however, he was determined to let the police investigate his grandson.
Rosli also did not mind after the video of his grandson turned viral for being bathed like a corpse.
"I don't mind. On the contrary, I am grateful that he was given a lesson for stealing.
"Luckily he was only being showered with room temperature water. What if they did it with hot water?" he said, adding that he did not regret for not defending his grandson and resolve the case amicably.
When asked about Daniel Iskandar's future, Rosli only hoped that three of his wishes could be realised after his grandson's case went viral yesterday.
He said, if Daniel Iskandar is released from prison, he wished that his grandson could be admitted into a shelter or skills learning centre.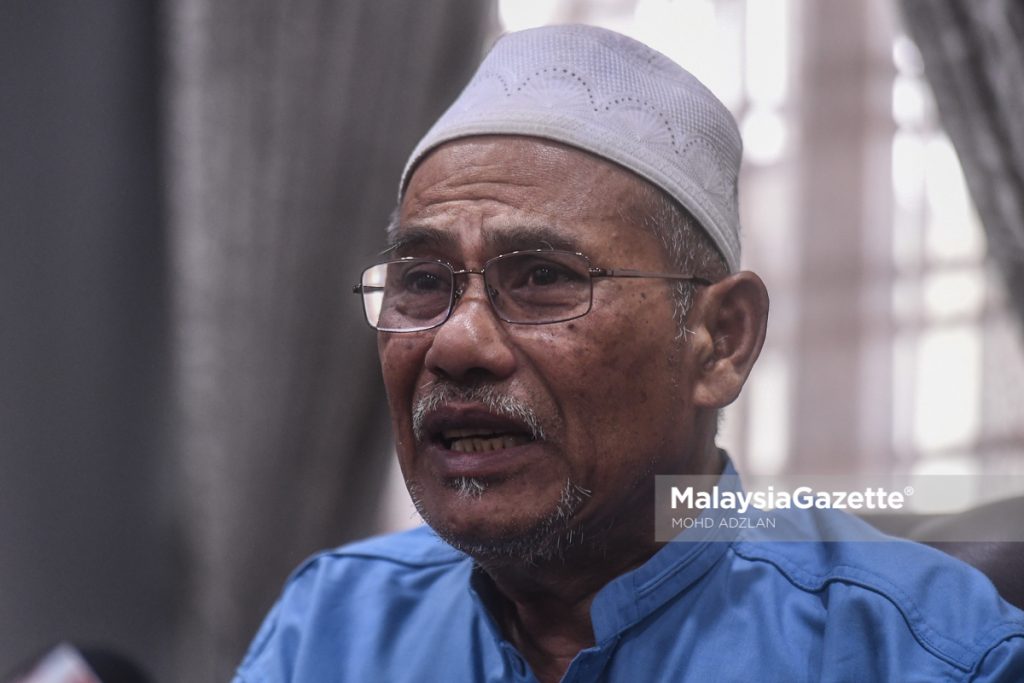 Besides that, he also wanted police guarantee so that he would not be harassed by his son-in-law, who is also Daniel Iskandar's father.
"At the same time, I have never asked him to buy any medicine until he needed to steal. I have been receiving help from the Selangor Zakat Board of RM400 per month.
"The mosque committee often checks on me and gives me essential items such as rice every month," he said, sharing that he has no intention to bad mouth his grandson, but he needs to be honest about it.
Yesterday, Daniel Iskandar was sentenced to 10 days in prison and fined RM4,000 by the Magistrate Court for stealing funds from the mosque donation box five days ago.
The unemployed teenager pleaded guilty to the charges read to him before Magistrate Nik Mohd Fadli Nik Azlan.
The court ordered the accused to be imprisoned from the date he was arrested on 9 January, in lieu of paying the fine, he would be jailed for an additional five months.
Prior to sentencing him, Magistrate Nik Mohd Fadli reprimanded the accused and told him that stealing is a crime.
"Do you know your mistake? The money was given by the people to develop the mosque. You tried to steal it and hide it in the mortuary.
"I hope that this would become a lesson and wake you up," he said.
The teenager was charged for attempting to steal the donation box of Al Islahiah Mosque by dragging it and hiding it in the mortuary bathroom.
The offence was committed at the mosque at Kilometer (KM) 28 Kuang, Rawang on 11.58 pm on 8 January.
The offence was punishable under Section 380 of the Penal Code and read together with Section 511 of the Penal Code. -MalaysiaGazette