KUALA LUMPUR – All rail transit and busses under Prasarana Malaysia Berhad (Prasarana) will operate as usual from 6.00 am until midnight during the Movement Control Order (MCO) that will be implemented beginning today in Selangor and tomorrow in Kuala Lumpur.
The Chief Operating Officer of Rapid Rail Sdn. Bhd., Azmi Mohd. Zain said that the Light Rail Transit (LRT), Mass Rail Transit (MRT) and Monorail will operate as usual according to its existing schedule with the waiting time of three minutes depending on its peak hours.
"We will control the SOP as usual. Since MCO 1.0, we will continue our activities to fight Covid-19 as usual. We know that the passengers rate during the MCO is less than 45 percent, thus, we still have a lot of capacity," he said during an observation with media at the KL Sentral today.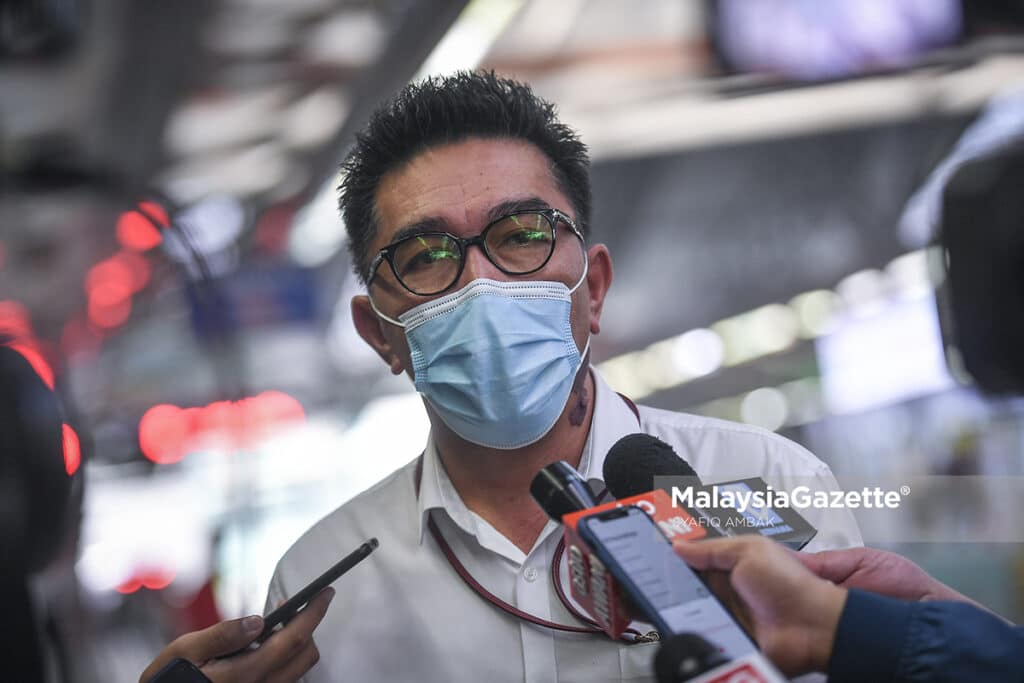 He also took a ride on the MRT from the Kajang Station and made an exchange at the Pasar Seni Station.
Sharing his experience, Azmi said that the situation of the passengers remained the same, there was a little bit of congestion during the exchange at the Pasar Seni Station, however, the movement was smooth.
He said, that showed the reduction in passengers today.
"At the same time, all Rapid KL rail services operated with strict adherence to the SOP.
"Prasarana always post reminders in the trains and stations for the passengers to practice physical distancing as recommended by the government.
"However, based on our observation, the passengers have high awareness on the SOP while they are in the station and train," he said. –MalaysiaGazette
Read More: