KUALA LUMPUR – The trial involving the tempering of 1Malaysia Development Berhad (1MDB) Final Audit Report that implicates Datuk Seri Najib Razak and the former Chief Executive Officer of 1MDB, Arul Kanda Kandasamy resumed today.
Earlier this morning, the 11th prosecution witness, Najib's former Private Secretary, Tan Sri Shukry Mohd Salleh testified before High Court Judge, Mohamed Zaini Mazlan.
While reading out his witness statement, Shukry alleged that Najib instructed him to inform the National Audit Department (NAD) to not mention Low Taek Jho or Jho Low's name in the 1MDB audit report.
Besides not mentioning the fugitive businessman's name, Najib also asked the witness to not mention sensitive issues in the audit report.
According to Shukry, Najib gave the instructions during their meeting on 26 February 2016, at his office.
"On 26 February 2016, I met Najib at his office and Najib instructed me, more or less, like this, 'Shukry, tell audit not to include sensitive issues and irrelevant matters like Jho Low in the 1MDB report'.
"It can become an issue if the opposition knows about this," he said while reading out his witness testimony.
After receiving the order, Shukry contacted the then NAD Director, Datuk Saadatul Nafisah Bashir Ahmad and informed her about Najib's order.
A two-hour 45 minutes voice recording on the 1MDB report amendment meeting was played to the court.
Several voices have been identified through the recording of the 1MDB Audit Report Coordination Meeting on 24 February 2016.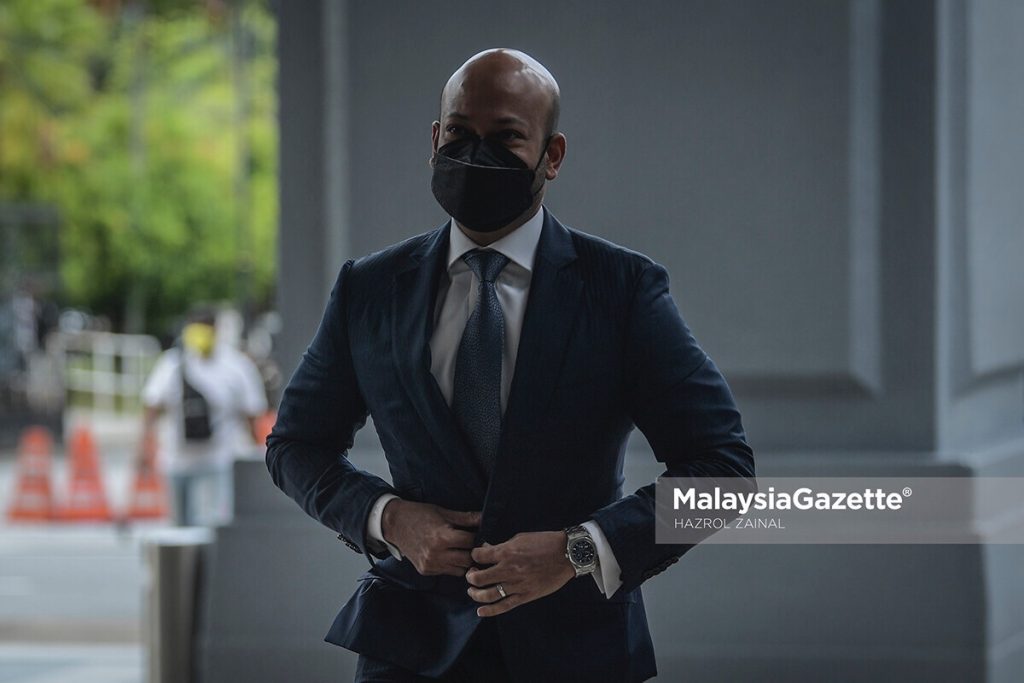 Najib, who is also the Member of Parliament of Pekan is charged for abusing his position to order the tempering of 1MDB final audit report, before it was submitted to the Public Accounts Committee (PAC) to avoid legal actions.
Arul Kanda is accused of abetting with Najib, to assist the former Prime Minister from being taken actions.
The duo are charged under Section 23(1) and 24(1) of the Malaysian Anti-Corruption Commission Act (MACC) 2009. – MalaysiaGazette
Read More:
Najib fails to remove Gopal from leading 1MDB prosecution team again