KUALA KUBU BHARU – A senior citizen suspect has been remanded for seven days to assist in police investigation over bestiality of having unnatural sex with a female goat causing the animal's death.
The suspect was brought to the Kuala kubu Bharu Magistrate Court from the Sentosa Police Station at 9.20am.
Assistant Registrar Mohamad Azrul Muhd Sobri allowed the suspect to be remanded beginning today until 4 August under Section 117 of Criminal Procedures Code to help the police complete their investigation.
The case was handled by Criminal Investigation Officer, Inspector Azman Abdul Karim.
The suspect was then escorted out of the court at 11.00 am.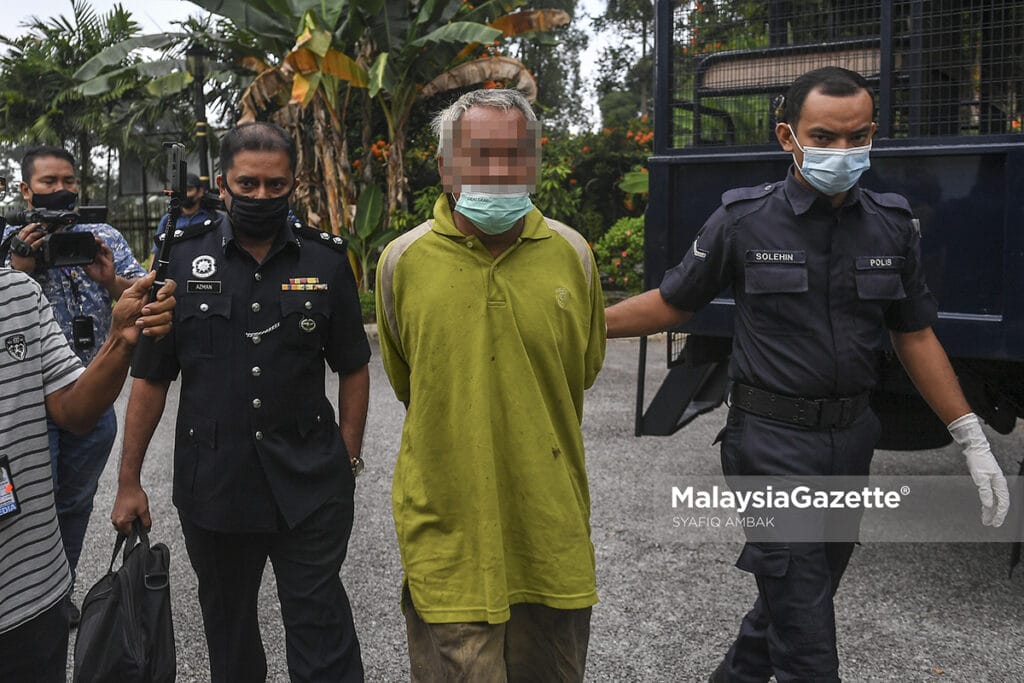 Meanwhile, the Hulu Selangor Police Chief, Superintendent Arsad Kamaruddin said that the police will complete the investigation on the suspect within the remand period.
"We will complete the investigation paper on him and refer the case to the Deputy Public Prosecutor for further order," he said briefly when contacted this morning.
Yesterday, MalaysiaGazette reported that the 60 year-old man was arrested by the police for unnatural sex with a female goat at Kampung Sungai Buaya, Serendah, Hulu Selangor.
The owner became suspicious after hearing her goat bleating behind her house at around 1.30 pm on Tuesday and went out to check on the goat.
The 45-year-old woman was shocked to see a semi-naked man she knew got up next to her goat before he ran away.
"Further inspection on her goat found that the animal has died," he said in a statement yesterday.
Arsad Kamaruddin said, the police received the report from the woman at the Serendah Police Station at around 6.24 pm on the day of the crime.
Acting on the owner's report, a team of police from the Hulu Selangor Police District Headquarters (IPD) Criminal Investigation Department (CID) has successfully tracked down and arrested the suspect in a bush at Jalan Tengah, Kampung Sungai Buaya Serendah, at around 10.50 am yesterday.
The case is investigated under Section 377 and Section 289 of the Penal Code for unnatural sex and negligence on animals. –MalaysiaGazette