BUTTERWORTH – Not only dirty. Three pet dogs, rats and cockroaches were also roaming freely at the food processing area of a pau and dim sum manufacturing factory at Medan Melor Selatan.
The Food Safety and Quality Department (BKKM) of the Penang Department of Health which conducted the Ops Tegar at 9.30 am this morning also found that the factory has been operating illegally since 10 years ago behind a house.
The State BKKM Chief, Mohd Wazir Khalid said that the factory was not qualified to operate based on its environment and the cleanliness compliance level.
He said, the food producer did not care about cleanliness despite the factory was already ordered shut in 2019.
"The situation in this premise was truly sad. We found that the surroundings were very dirty, the utensils were not washed. We also found rats and cockroaches droppings in the store and three dogs were roaming around the food processing area.
"Besides that, we found that the foreign workers were not wearing personal protective equipment (PPE) such as gloves and head coverings while processing food.
"Following that, the notice of closure for 14 days according to Section 11 of the Food Act 1983 was issued on the operator. Besides that, we also issued three compounds amounting to RM2,700 over other offences," he said when met by the journalists today.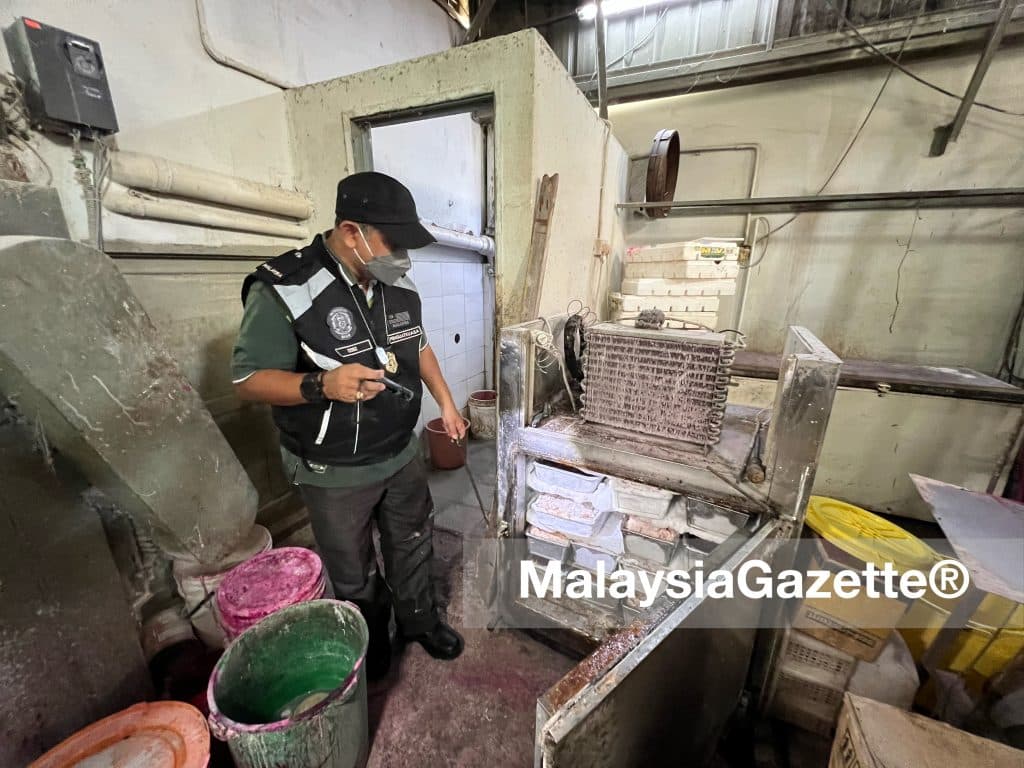 MalaysiaGazette was told that the food operator produces 1,000 paus daily and they are sold around Butterworth.
In a separate raid on a fishball processing factory, its owner was issued five compounds after failing to ensure that the workers use PPE while processing food.
According Mohd Wazir, compounds were also issued over offence of unlabelled products and placing food on the floor.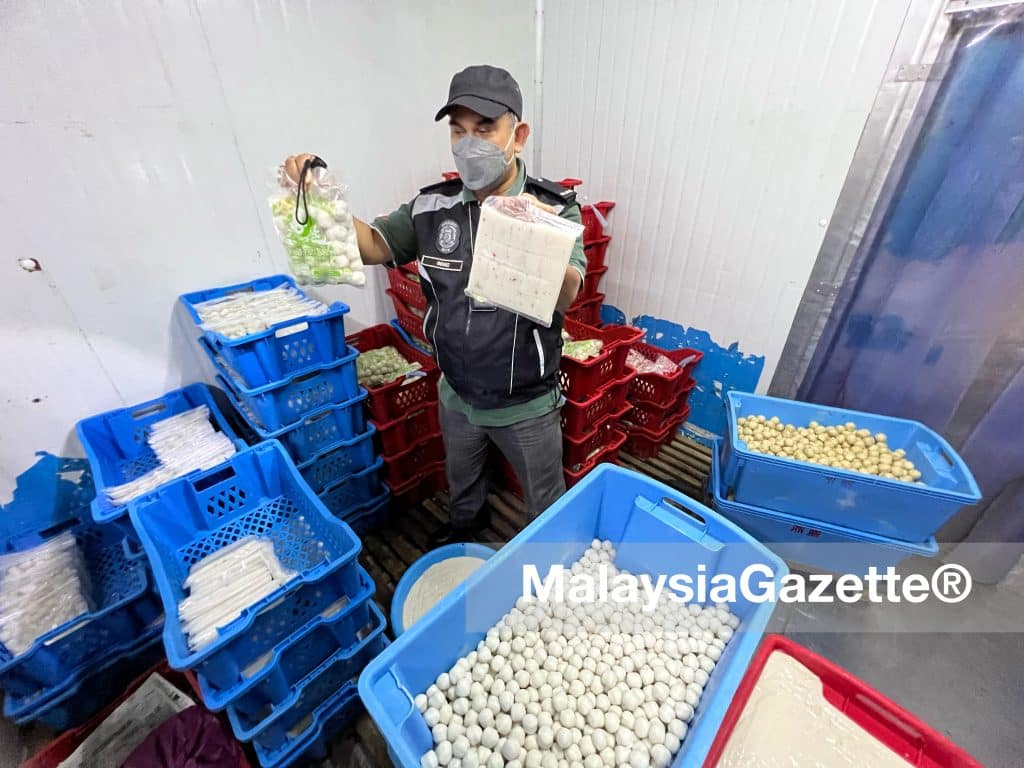 "They were taught about all these during the food handling training, however, they still fail to obey it.
"During the inspection, we found that the products produced by that factory did not have labels, making it hard to trace the producers if the customers experience food poisoning," he said.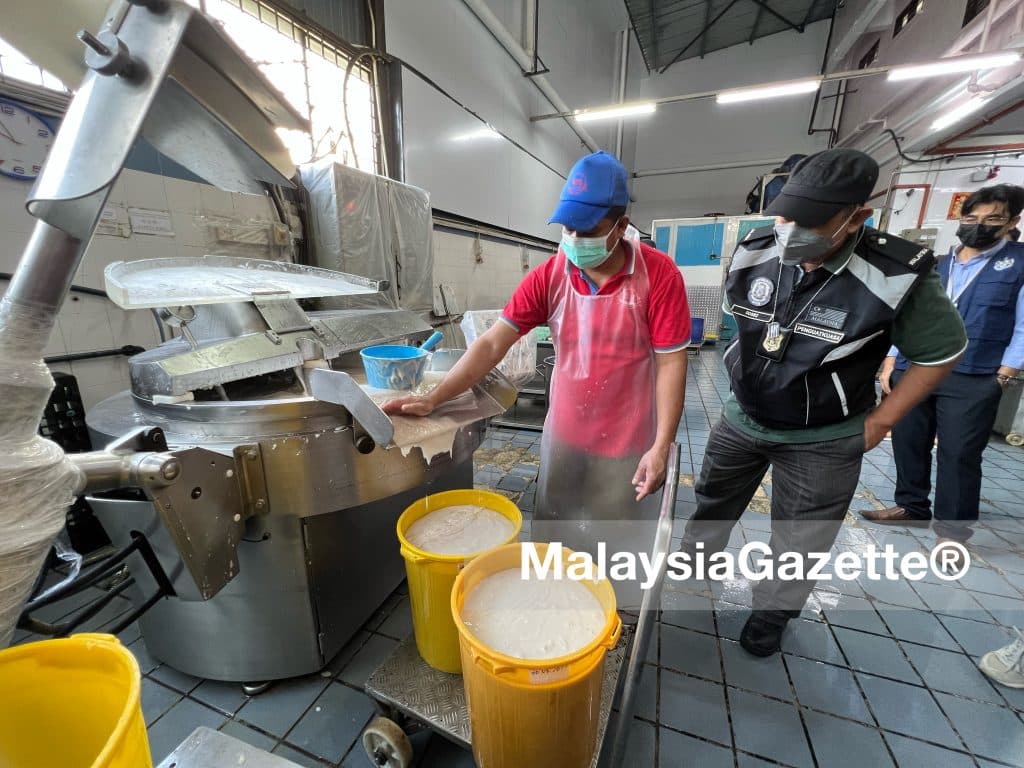 The operation was also participated by the Sebarang Perai City Council and the Penang Ministry of Domestic Trade and Consumer Affairs. -MalaysiaGazette
Read More:
Mixing fish and pork balls, unhygienic, revolting factory ordered shut