BUKIT MERTAJAM – The Penang police are tracking approximately 200 individuals believed to be foreigners who violated the standard operating procedures (SOP) by performing the Aidiladha prayer near an apartment area of Taman Pelangi, Juru, today.
The incident was reported to take place at around 8.30 am after the residents at that area started to flock to the surau for prayer.
The Penang Police Chief, Datuk Mohd Shuhaily Mohd Zain said, early investigation found that the surau management had limited the number of congregation to only 100 individuals before they shut the gate after seeing the number of congregation that started to gather at the area.
Understanding the religious sensitivity, the surau did not take any follow action after the congregation decided to just perform their prayer on the road without observing the physical distancing regulation.
"Based on early investigation, the surau said that the incident happened too spontaneously and they did not contact the police.
"However, we will conduct further investigation to identify if there was a plan to bring the congregation to that surau," he said in a news conference at the Seberang Perai Tengah District Police Headquarters today.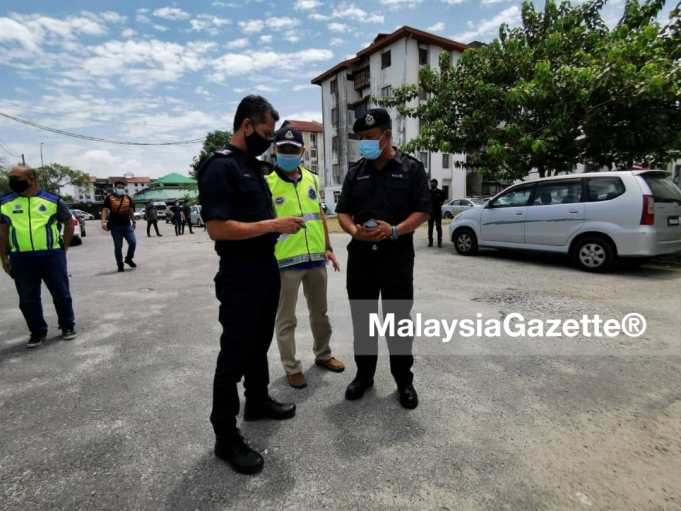 Suhaily added, investigation also found that those who violated the SOP were foreigners living near the area.
He said, based on the viral video, approximately 200 individuals had performed the Aidiladha prayer.
There are about 8,000 residents in Taman Pelangi and 70 percent of them are foreigners.
"The residents in Taman Pelangi would see the presence of police in their area to track down those who violated the SOP to assist in the investigation," he said.
The case is investigated under Act 269 of the Penal Code and Regulation 10 of the Prevention and Control of Infectious Diseases Act 1988 (Act 342), said Mohd Shuhaily.
On the relevant development, Mohd Shuhaily also apologised to all residents of the state for failing to detect the incident earlier.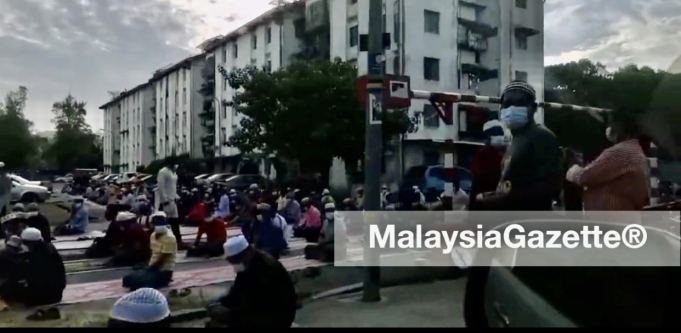 A 22-second video went viral earlier, showing hundreds of individuals believed to be foreigners violating the SOP by performing mass Aidiladha prayer at Taman Pelangi, Juru.
Based on the video recording of a civilian, most of the congregation brought their own prayer mat and performed the prayer openly at the area. –MalaysiaGazette