KUALA LUMPUR – The High Court allowed the appeal by Ahmad Saiful Islam, the son of former Defence Minister, Mohamad Sabu, to set aside his conviction and sentence for drug abuse charges two years ago.
High Court Judge, Datuk Collin Lawrence Sequerah dismissed the eight months jail sentence for the conviction of drug abuse by Ahmad Saiful at a renowned hotel in 2019.
Ahmad Saiful was represented by counsel, Nasar Khan, who verified that the judge had dismissed the Magistrate Court's decision earlier during the proceeding this morning.
In June 2020, Magistrate Mohamad Aizat Abdul Rahim sentenced Ahmad Saiful, 32 to eight months in prison after finding him guilty of the charges as the prosecution had managed to raise reasonable doubts on the case.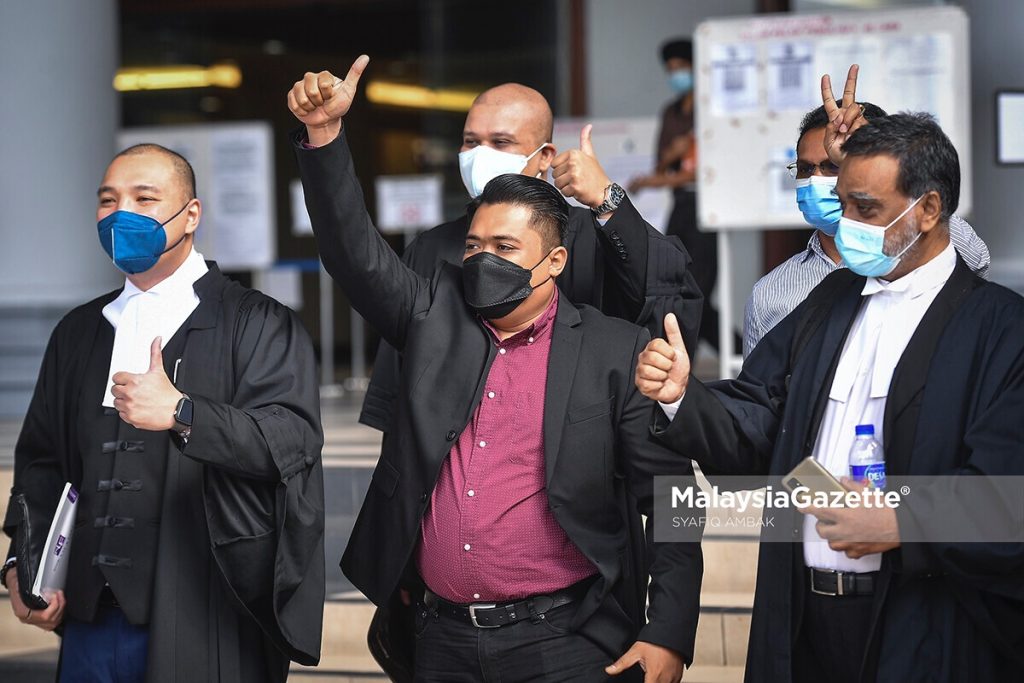 The Magistrate Court sentenced him to eight months in prison from the date of conviction and placed him under the observation of the National Anti-Drug Agency (NADA) and the police for two years right after he serve his jail sentence.
The court also ordered him to surrender his passport and report to his nearest police station every month.
Throughout the trial since 15 October 2019, Deputy Public Prosecutor, Nur Fatin Mohamad Farid has summoned six witnesses to give their testimony on the case.
On 6 January 2019, Ahmad Saiful and his friend were arrested at an entertainment centre on the 12th floor of a hotel in Jalan Ampang, Kuala Lumpur, after they were tested positive for drug.
The third son of Mohamad Sabu, who is also fondly known as Mat Sabu, was arrested during the Entertainment Centre Integrated Operation conducted by a team of police from the Narcotic Crime Investigation Department of the Dang Wangi District Police Headquarters at 12.30 am.
Ahmad Saiful then made an appeal in July 2020 to set aside the sentence delivered by Magistrate Mohamad Aizat Abdul Rahim on 24 June, who convicted him of the offence under Section 15(1)(a) of the Dangerous Drugs Act 1952. – MalaysiaGazette