By Reza A Hamid
MELAKA – The Melaka State Health Department (JKN) issued 14 compounds to 14 hotels in the state for failing to adhere to personal and food hygiene practices in preparing the Ramadan buffet.
The State Health and Anti-Drug Exco, Dr Muhamad Akmal Saleh said that the offences under Section 32B of the Food Act 1983 and violation to the Food Hygiene Regulations 2009 (FHR 2009) were detected during the three-day operation from 4 April.
Throughout that period, the JKN inspected 398 food premises including 27 hotels, Ramadan bazaars and seven ice factories and issued 18 compounds amounting to RM10,550.
"Based on the Ramadan buffet inspection on 27 hotels, 14 compounds totalling RM7,600 were issued, three Ramadan bazaar stalls were fined RM450 and an ice factory was fined RM2,500.
"The were found to violate Section 32B of the Food Act 1983 and Food Hygiene Regulations 2009 (FHR 2009)," he said during a news conference after monitoring the Bandar Baru Merlimau Ramadan Bazaar yesterday.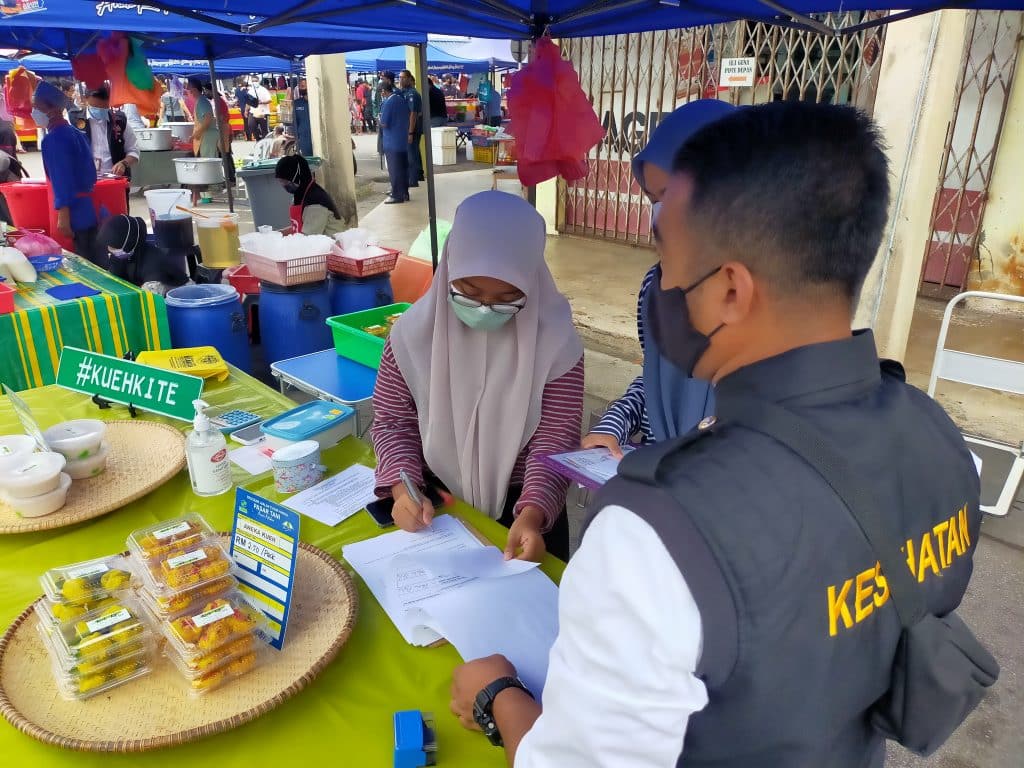 Elaborating further, Dr Muhamad Akmal also reminded all merchants and food handlers to always ensure that the food they prepare is safe and would not harm the consumers.
"The consumers are also advised to choose the premises or food stalls that practice hygiene wisely.
"We need to be sensitive that the food contamination factor begins from its handlers. We need to ensure that they wear apron, cap and have clean nails," he said.
Complaints about dirty food premises or rotten food may be channelled to their nearest District Health Office or http://moh.spab.gov.my. – MalaysiaGazette