SUNGAI PETANI – An 11-years-old girl was charred to death in a synthetic rubber factory fire at the Bakar Arang industrial area this morning.
The victim, Misha Kasih, was an Indonesian and she was found in the office of the factory by the firefighters.
The Deputy Kuala Muda District Police Chief, Superintendent Anuar Abdul Rahman said, the police received the distress call on the fire at 4.10 am, before receiving a report from a 37-years-old local man and manager of the factory.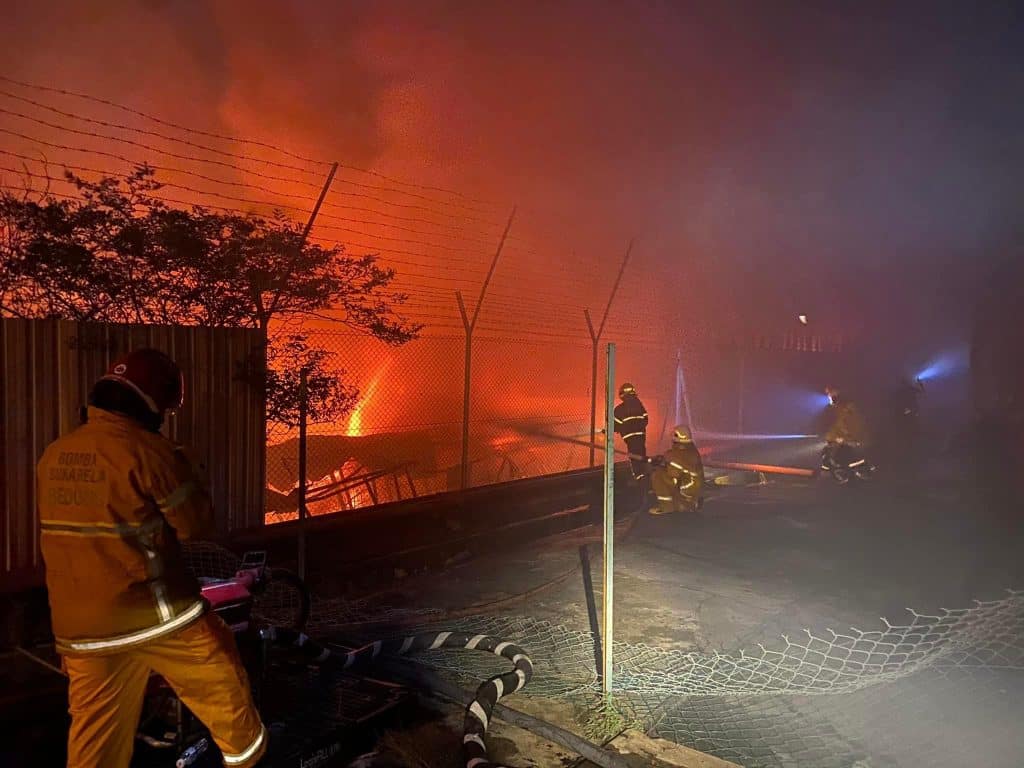 Based on the interview with the factory manager, the fire was discovered by his daughter, who was sleeping in one of the rooms in the factory.
"His daughter managed to save herself right after he noticed the fire, however, they couldn't find the victim before the firefighters told them that the victim was found charred on the second floor of the factory.
"Further interview found that the charred victim was the god-grandchild of the manager's family. They have been taking care of the girl since her mother, a former employee of the factory returned to her country.
"The girl was adopted by a Malay family as she was a Muslim and she was registered by the National Registration Department. However, the girl slept and played at the factory every night with the manager's daughter," he said in a news statement today.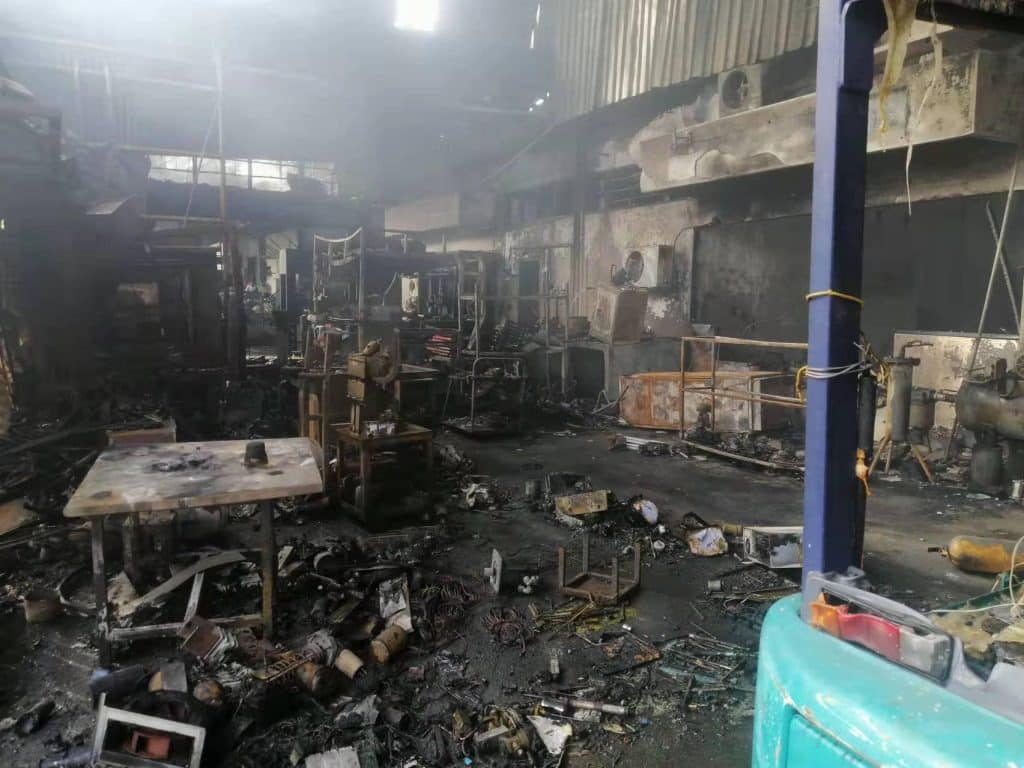 According to Anuar, the body of the victim was sent to the hospital for autopsy right after the result of Covid-19 swab test is obtained.
Commenting further on the fire, Anuar said that the synthetic rubber factory was 95 percent destroyed in the fire and the owner suffered about RM8 million in losses.
"17 fire engines were involved in putting out the fire at the factory. The factory was not operating during the incident.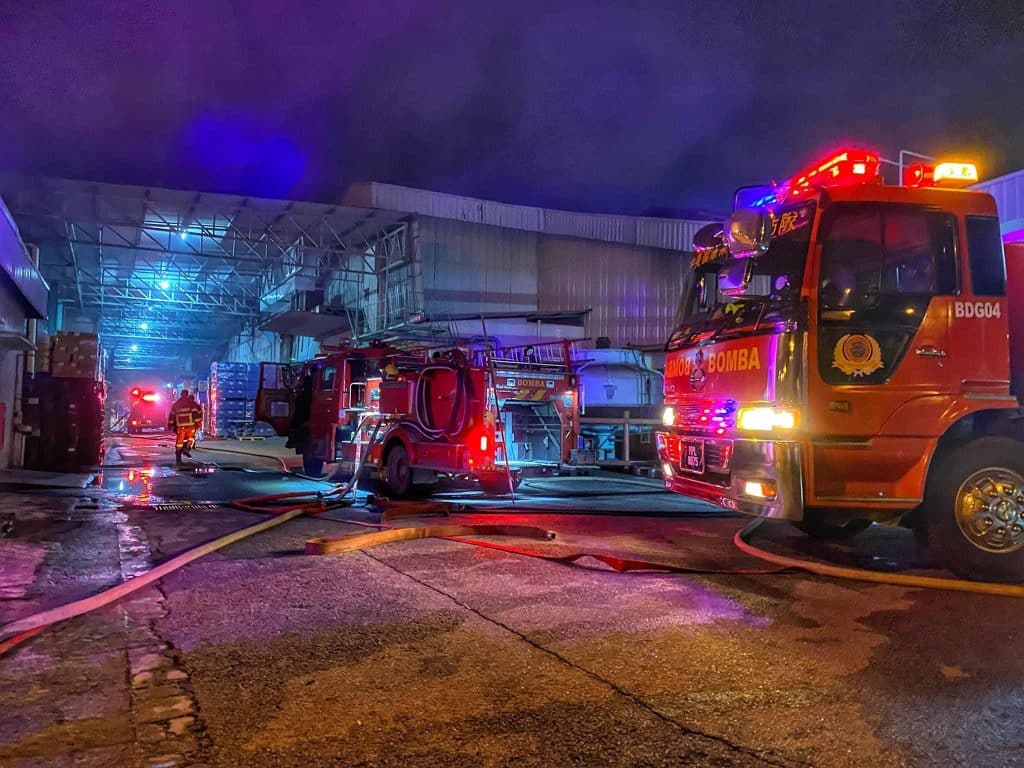 "The factory has been operating for 20 years and has eight employees.
"The cause of fire is still under investigation of the Fire and Rescue Department, including to identify if there were malicious acts involved," said Anuar. -MalaysiaGazette