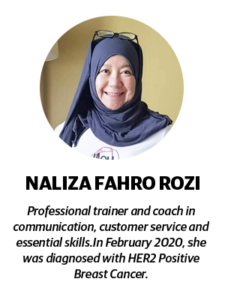 To tell you the truth, it was scary as hell.
I underwent mastectomy, no breast reconstruction. I underwent 16 cycles of chemotherapy, 15 fractions of radiotherapy and 18 cycles of targeted chemo. I felt like I was wrestling in WWF or fighting in ONE Championship.
I am glad I survived them all.
Being positive helped me going through it all. But there were good days and there were bad days. People experience different side effects. At times, it was really crippling, and the sickness was gut wrenching.
The most devastating for me was losing my hair. It's hard to feel beautiful when my hair, lashes and brows fell out.
Oh yes, my breast is gone. It's hard to feel sexy with one breast. Losing my breast is like grieving over a real loss, like a miscarriage of a child.
Oh yes, my body has changed.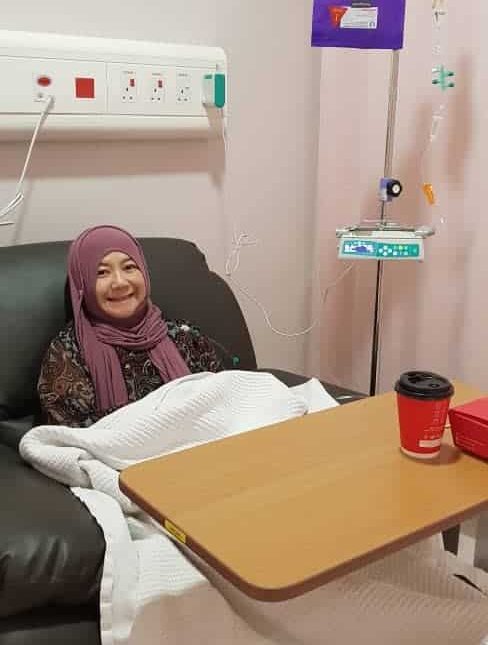 Mastectomy has left an ugly battle scar on my chest. It took a long while to be able to look at myself in the mirror with an ounce of self-confidence, to be comfortable in my own skin, to be intimate with my husband again.
The treatments finished at some point; however, the scar does not go away. It is always there.
Well, all of those crazy things happen when you have breast cancer and you have no control over it. The hopeful part is – you get in touch with reality and ask yourself, what's next for you?
Don't forget, cancer is a word, not a sentence.
So, I got cancer. Well, things happened, you face it, you deal with it, and you get through it. Hopefully one day I will be totally cancer free.
In the meantime, you move on, you learn from things. You live.
Maybe, my point in getting this cancer is to tell people, hey, there is hope, you can get better. You can live a good life and be happy even with cancer.
So, keep looking at the brighter side of things, that silver lining in every cloud.