PUTRAJAYA – Deputy Public Prosecutor, Datuk V Sithambaram requested for the defence team of Datuk Seri Najib Razak's appeal to complete their argument on the misappropriation of RM42 million from SRC International Sdn. Bhd. (SRC) today.
The ad hoc lawyer said that the defence took too much of time to argue and provide new facts as if they were merely entering the first day of proceeding.
"During the argument today, it was as if we are in the first day of proceeding. Everything was repeated and it was very long-winded, complete with speaking notes.
"We appeal for the defence to wind up and no additional time should be requested anymore. We also request to focus on the main thing and not get side-tracked. The written notes were also very long and it kept repeating the same things," he said when he started the proceeding before a panel of three judges today.
Sithambaram also requested for individuals not related to the case to vacate the proceeding room over the fear of Covid-19 infection.
Meanwhile, Appeal Court Judge, Datuk Abdul Karim Abdul Jalil said, Sithambaram should have made the request before a stern order can be given.
"I see that some were coughing during the proceeding, perhaps even fever. Those with such symptoms, please leave the room. Do not endanger yourself and others. We need to be strict in overcoming the current situation.
"Meanwhile, I also appeal to the defence to focus straight on the main and important arguments and there is no need to repeat. We have heard them all," he said.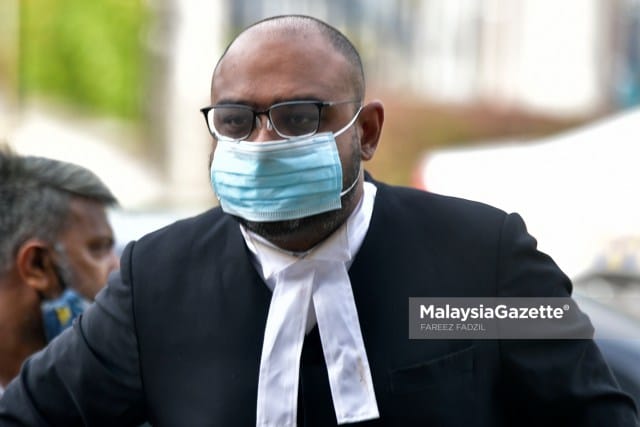 Defence Counsel, Harvinderjit Singh then rose and told the court that he would complete his argument in two to three hours, before the lunch break.
The proceeding continues before Abdul Karim and two other judges namely, Judge Datuk Has Zanah Mehat and Datuk Vazeer Alam Mydin Meera.
Najib, who is also the Member of Parliament of Pekan was sentenced to 12 years in jail and RM210 million in fine by the Kuala Lumpur High Court after he was found guilty on seven counts of criminal breach of trust, power abuse and money-laundering involving RM42 million of SRC International's fund. – MalaysiaGazette
Read More:
Najib's 1MDB trial, SRC appeal vacated due to Covid-19
Najib's SRC appeal resumes today
Najib, the puppeteer controlling SRC International – Sithambaram
Najib refuses to verify funds status in Switzerland
Najib looks calm on 9th day of SRC International appeal proceeding
7th day of Najib's appeal: Prosecutor's argument begins
SRC International: Najib';s appeal enters its 6th day
SRC International: Najib starts appeal against conviction
Court of Appeal Judge reprimanded Shafee